Get Confident with Colors
Color inspiration when you need it
Coloring product designs or interiors is an intense process. Being home fashion designers, we know all about it. Some designers compose color groups with ease. Others have difficulty in choosing and combining colors or are more expert in making great patterns. And sometimes you just can't get inspired for whatever reason, or you lack time for extensive research.
Using our Color Concept is so easy, it almost feels like cheating. All 8 colors in each of the 9 Color Concepts per season can be combined any way you want. It will always look great. My team and I are experienced designers. We're not trend gurus. We do not predict the future way of life or how society will behave 10 years from now. We have been working as a design studio for decades, churnig out hundreds of designs per year. Being confronted with clients who wanted to buy our color combinations because they simply loved them.
Being designers, we test the colors in very different home fashion designs to test how they work together. Only when we are fully satisfied these colors are selected for a new Color Concept Harmony.
Our clients tell us they keep using all the seasons of our Color Concept. Like their personal color library. They keep getting back to older versions, because our home colors always fit within the home fashion trends, but are not too trendy.
Try our specialized home fashion and interior color combinations. With inspiring images to actually enjoy choosing and combining colors with ease. With 2 new editions a year, you can build up your own Home Color Library. See our special discounts for combi-deals for several seasons at once.
More details on the Color Tool 'Color Concept by Astrid Davidse' is? Just keep reading: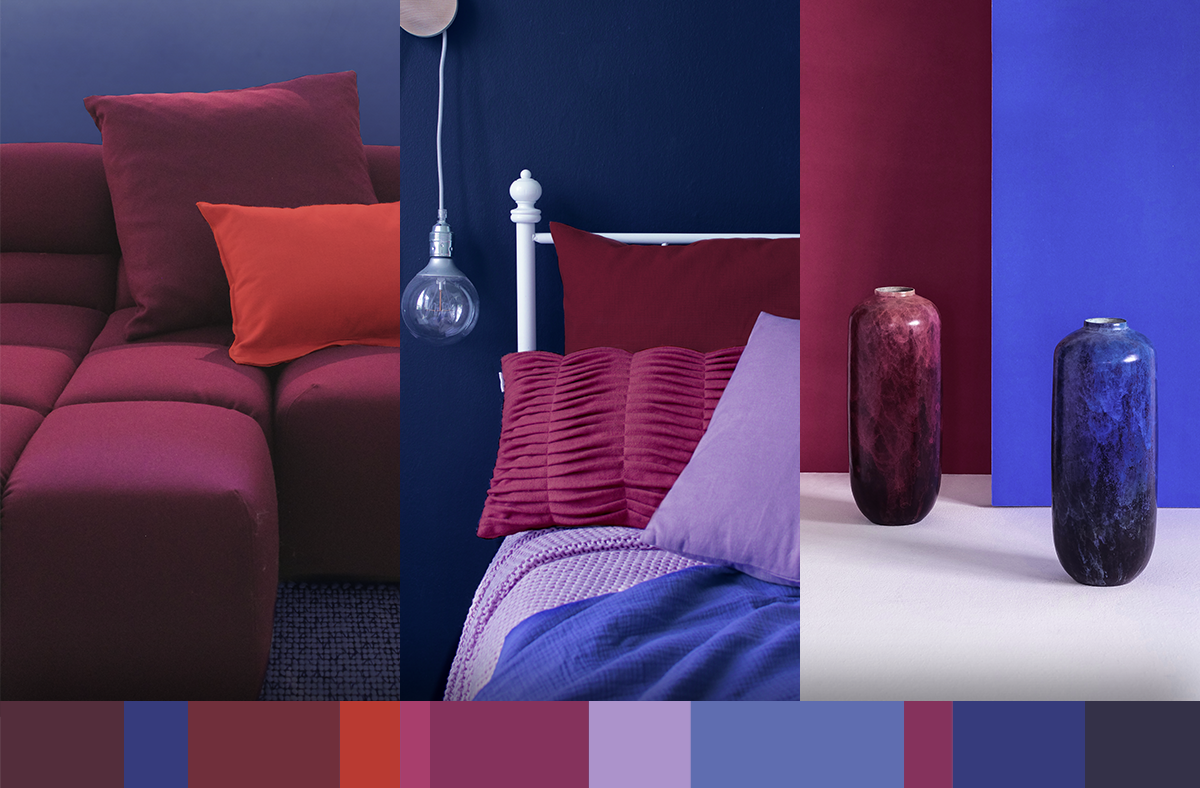 Color Concept 'Violet Night' (Autumn/Winter 2019/2020)
What is the Color Concept Guide?
The Color Concept Guide consists of 9 folded, high-quality print works, each with 8 colors
Illustrated by harmonious and inspiring images
Clear and well-rounded story at first glance. In each story, you can find tonal and contrast colors
Exact Pantone TCX color codes and names
Digital files of the Color Swatches to upload in Adobe or Nedgraphics design software
Tutorials if uploading color swatches or using index files is new for you
Make your design and color work easier and more fun to do!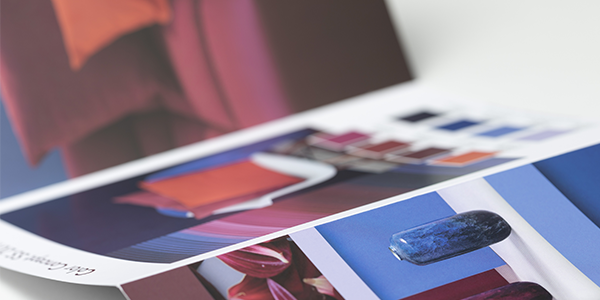 Our Color Concept mathematically gives you up to 247 possible color combinations per color group and more than 2200 color combinations in total. That gives you per season loads of options to make your own wonderful creation. Both for soft as more bold combinations, or a soft basis with strong highlights. For example, look at our design in 3 different color groups.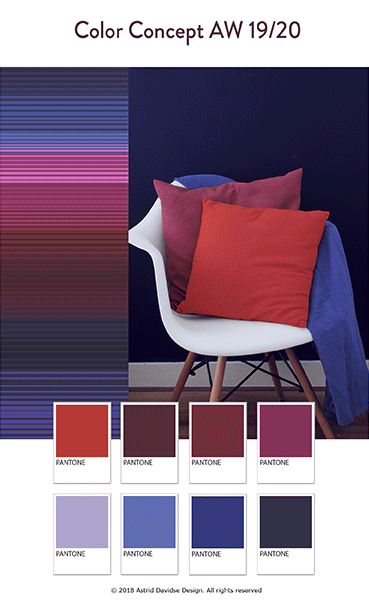 All colors in each Color Concept work great with each other in very different variations:
Simply put your hand on the blocks, as shown left, and you see four color combinations that work well together but are also distinctive from each other.
With one color combination, you can make multiple designs that look different with the same colors by varying in usage of percentages per color.
You can use this method for every color group. It will show you four equally strong color combinations.
By varying the amount of use per color it will be easy to create a whole collection. The designs will look different but they will harmonize into a clear story.
Shop Color Concept