Posted on
By Astrid Davidse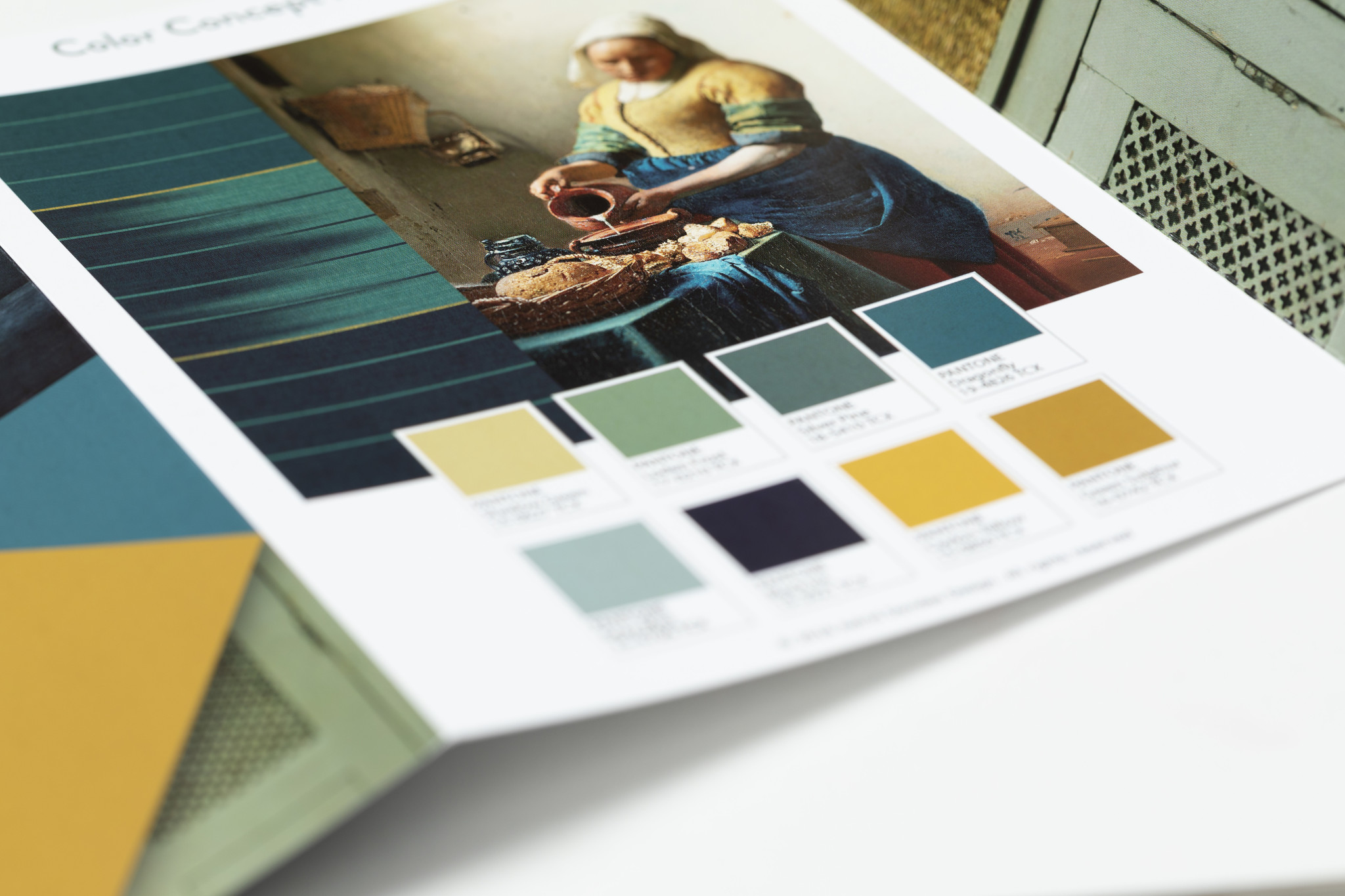 300-year-old color trends
We find inspiration in many sources. For me, art is often one of the most surprising sources. For a Color Concept, it is wonderful if we can find an artwork that shows how well the colors work together.
During the heatwave last summer, I was fully engaged with the Color Concept Fall / Winter 2019/20. I walked the center of The Hague visiting some stores for inspiration, but it was too hot for that.
Because I have a Museum Entrance Card, I didn't think long when we passed a tremendous local Museum, the Mauritshuis. The temperature was terrific there.
And my now cooled brain immediately got input for new ideas for my desired trend colors.
When I saw Vermeer's famous 'Girl with the Pearl Earring', it reminded me of a painting by Vermeer, which was not at the Museum.
Looked it up on my phone and there it was: the color combination of 'Girl with the milk jug' by Vermeer. It was painted in 1658. These exact colors of green, yellow, and blue were already lurking somewhere in my head and now appeared prominently in my mind.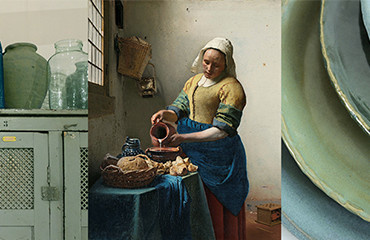 The Dutch painters from the Golden Age were known for their phenomenal application of colors and playing with light. A critic wrote about this painting that it is perhaps the most beautiful color combination of his entire oeuvre. Well, I only read that after this painting appeared in my mind, but it was arranged that way in my mind.
Vermeer painted with an expensive ultramarine color, made from pulverized Lapis Lazuli stones. Most other painters saved money by using the cheaper Azurite. In addition to ultramarine blue, the yellow and green stand out in this composition.
Anyway, everything fell into place for me, and this painting is prominently included in my Color Concept 'Botanic Blues'. A real audience favorite, both with my customers and with myself. So beautiful that a 300-year-old painting contains the exact trend colors I was looking for!